Since our company is about to celebrate its 20th year anniversary, let us tell you how our rubbish and dumpster container rental services began in Pooler, GA. This is an inspiring story of a man who has worked hard to get to where he is now.
Our founder has been working with a waste management service for 16 years. He started as a garbage collector when he was 18, then eventually became a truck driver to haul in the trash to landfills. His family did not have much money at all.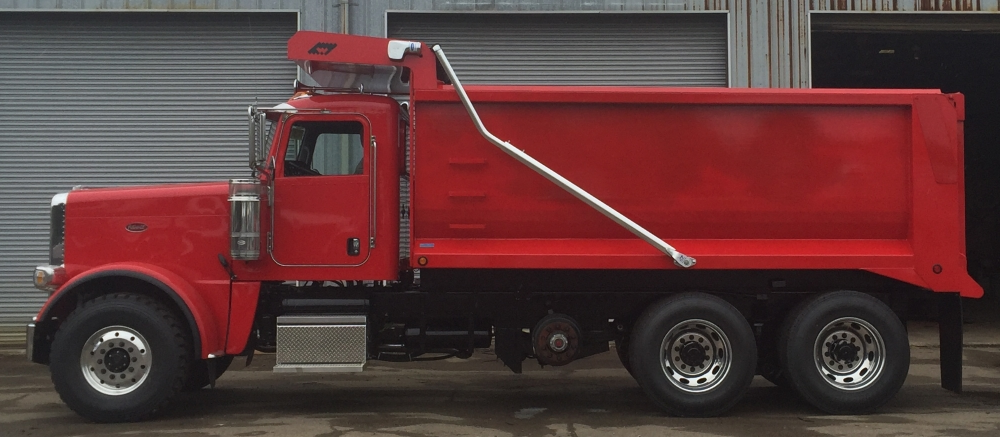 Four years after he and his wife got married, he decided to step up to care for his two sons and allow his wife to pursue a career in finance.
This was the time when he started his dumpster rental and waste disposal services company.
Back then, due to the lack of capital, he was only able to purchase 2 dumpsters and haul them to customers to and from using his uncle's truck.
20 years have gone by so fast, and our company now has 5 trucks and 120 dumpsters. We have 3 office staff, 10 employees, and 6 drivers. On top of delivering dumpsters to different homes, businesses and establishments, we provide house clean-outs, estate cleanup, home renovation projects and we even assist building foreclosures not just in Pooler, GA but in other towns and cities in the area as well.
One of the reasons why our customers continue to hire us is due to that fact that we are environmentally conscious. Our clean-out services always come along with proper waste segregation and trash disposal. Our company is also venturing into other recycling services and perhaps expand our reach to environmental programs and coastal cleanup that the local government continues to work on.
Dumpsters may be the last thing to worry about right now. However, on home renovations, construction projects, total home clean-out and spring cleaning, dumpster rentals are a must. There is no better and more cost-effective way to throw away waste than by renting a quality dumpster unit in Pooler, GA.
Don't find yourself or your business needing to make different trips to the local landfill and completely wasting time, as renting a dumpster for your next venture or project is by far the most cost-effective manner to take away your junk.
Here in our company, we offer the best value for your hard earned money. We are a dependable, reliable and responsible company. We make sure that you pick up your trash and deliver back the dumpster timely. This may sound overwhelming, but we would not last 20 years if it weren't for the excellent service we provide.
Our dumpster rental services in Pooler offers a wide extent of rental options for your next projects. Talk to us to discuss about trash pickup services, cleaning services and the fit of dumpster size. Below are some of the average dumpster sizes needed for common projects.
Basic remodeling and trash removal – 20 Yards
A greater scale of home remodeling – 30 Yards
Storage or Garage Cleanups – 10 Yards is fine. But if you are throwing old and broken furniture, you might need to upgrade to 20 cubic yards.
Landscape and yard work – This is not an everyday task. Therefore, a typical landscaping or yarding job will only require you 10 to 15 yards.
Construction projects – We also offer larger 40 Yard dumpsters to the said location for large-scale construction projects. However, for smaller homes, it would be considerate to provide the students with the best option.
One of the things that our dumpster rental company is most proud of is not just removing the guesswork out of pricing. We also make certain that your price quote on your rented dumpsters are reasonable and justifiable. We do not add charges for the delivery of the unit, unless there is a request for it to be delivered on a specific date.
Once the dumpster you need is delivered by us, feel free to call us when you encounter any problem. There are a few other dumpster rentals in Geogia but our customer service is second to none. We can confidently say that we beat some of our competitors in this aspect.
✓ No hassle easy dumpster rentals
✓ Fast delivery and pickup
✓ Serving the Pooler, GA area
✓ Customer friendly staff
✓ Call (912) 348-9636 now!
✓ Local family business
✓ Satisfaction guaranteed