Welcome to Georgia Dumpster Guys, the specialist of waste management services.
✓ No hassle easy dumpster rentals
✓ Fast delivery and pickup
✓ Serving the Pooler, GA area
✓ Customer friendly staff
✓ Call (912) 348-9636 now!
✓ Local family business
✓ Satisfaction guaranteed
We are proud to offer quality roll-off dumpster rental services to all residents of Pooler, GA and the surrounding counties at a very reasonable cost. We are driven by our constant goal of providing excellent service to all our customers in need of junk removal providers, so that waste disposal becomes a no hassle job to them. We always go the extra mile as we want to make sure everyone is pleased with the quality of our garbage collection services.
We aim to provide affordable, trustworthy and efficient dumpster rental services in Pooler. Our services are available to homeowners as well as businesses and contractors on a temporary or permanent basis.
If you live in the Pooler area and need to rent a roll-off container, please keep on reading to understand how it works. Renting a roll off canister is not complicated.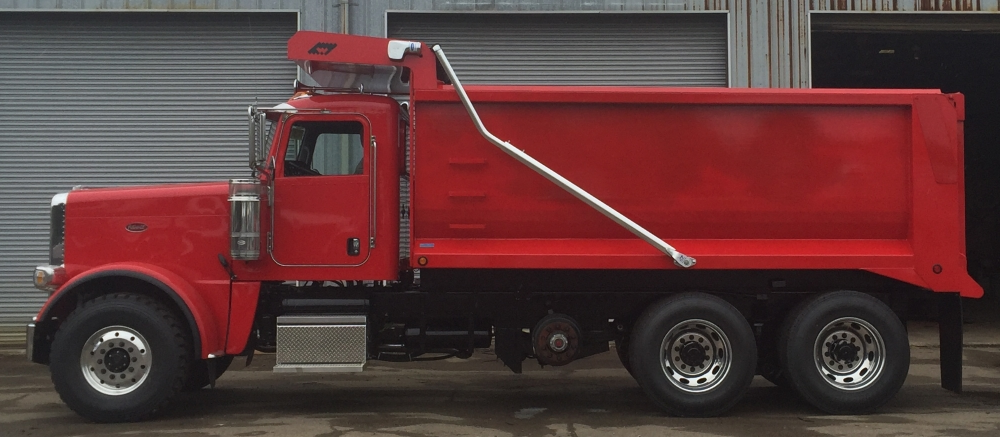 At our company Georgia Dumpster Guys, different sizes of dumpsters are always available in inventory, that are perfect for not only home projects, but also for big construction projects done for a business or a large building. If you have any landscaping work that resulted in yard clippings or branches that has to be disposed of, then we can help you complete your task of junk removal as well.
You can effortlessly rent a dumpster at any place from us and we have a large inventory available. We have helpful staffs who will be more than happy to assist you every step of the way, so this entire process will be like a breeze.
Do not end up paying more out of your pocket by transporting back and forth to the landfill, experience how a single dumpster container rental can satisfy the junk disposal needs from the projects you are working on.
How to rent a roll-off dumpster from us
The first thing you need to do when deciding to rent a dumpster with Georgia Dumpster Guys is to have a better understanding of the different options and regulations concerning the rolloff rental process.
Not renting the correct size of dumpster for your project may lead to an extra cost, even though all of this rental process is supposed to be an easy task. Also you have to think about the length of time you are going to need the rental for, the appropriate size and the types of waste you are disposing of.
Not all items are acceptable, such as hazardous materials, which are highly regulated in order to protect the environment. There are items which are prohibited in the Pooler's landfills, so give us a call at (912) 348-9636 to learn what the prohibited items are.
Most dumpster rental businesses in Georgia have a rule that may charge you extra fees if you go over the weight limit, so it is essential to calculate your needs cautiously.
What is good is that the roll-off dumpsters we offer come in different shapes and sizes where the most frequently used are the 10 to 30 cubic yard containers. If you don't have the experience yet of renting a dumpster in Pooler, GA, you may be unsure of what size you should get for your specific work. It can be hard to estimate the size of the junk for your needs because most often they look so big, but they can nevertheless fill up quickly.
How to choose a dumpster size
Generally, for an average home renovation task in Pooler, you can get it done with a 20 cubic yard dumpster, except if you have large objects you are discarding. For big home improvement tasks, for example a roofing or remodeling job, the smart choice would be a 40-yard dumpster. We can assist you with all your needs including helping you determine which size is best for you.
Another factor to consider when picking your dumpster is the weight limitations and capacities. We have weight capacities on every load and going over that limit may lead to an additional fee. Also throwing too many heavy things into the dumpster may lead to damages to your property, so it's a wise idea to be cautious on the waste capacity you will require. We suggest to overestimate your weight rather than underestimate it to be sure to accommodate all the waste materials and debris and to avoid paying for an additional dumpster rental.
Always keep in mind that size matters when throwing these unwanted debris and wastes into the dumpster. If you merely have a few large items, such as a couch, old furniture or some home appliances, then it may be best to select our junk removal services rather than getting a dumpster rented.
But if you are only planning on to clean out some rooms or the attic at home or any junk in your garage, you may pick one of our ten cubic-yard sized dumpsters. As we have mentioned above, there are some items we do not accept, so make sure to discuss with us what your plans are.
Let Georgia Dumpster Guys do your junk disposal job for you more easily and comfortably.
Just give us a call today at (912) 348-9636 and our skilled and experienced staff will make sure that you are getting the most reasonable rate with a rapid delivery service for your dumpster container rental project.
We can deliver our dumpsters to you if you are located in the Pooler area or in the following locations: Savannah, Bloomingdale, Parker's Kitchen, Port Wentworth, Tom Triplett Park, Pooler Recreation, Children's Museum of Pooler, Ellabell, Black Creek, Eden, Meldrim, Rincon, Purrysburg, Springfield, Stillwell, Guyton and Pembroke.
The following is a list of the locations in which we are able to provide roll-off container delivery services: 31302, 31322, 31405, 31408, 31419, 74960, 29907, 43551, 43552, 31312, 87940.
✓ No hassle easy dumpster rentals
✓ Fast delivery and pickup
✓ Serving the Pooler, GA area
✓ Customer friendly staff
✓ Call (912) 348-9636 now!
✓ Local family business
✓ Satisfaction guaranteed
Simple Dumpster Rental in Pooler
Get all your questions answered quickly over the phone!
Our goal is to make your dumpster rental in Pooler as simple as possible. We realize you may have a few questions and we believe the easiest way for you to get them answered is to speak with us directly. If you agree, give us a call now at (912) 348-9636 and we'll provide you with some friendly straight forward answers.
Dependable Junk Disposal Service
On time delivery and pickupIf your looking to rent a dumpster in Pooler, don't accept slow responding companies or late deliveries. Time and again we deliver our roll off containers on-time, when and where you need them. Our commitment is to deliver the highest level of customer service in the industry with affordable pricing.
Clear and competitive prices
Dumpster rental pricing is often not as clear as it should be. Some dumpster companies will charge add on fees that you're not made aware of until it's to late. We believe dumpster rental pricing should be clear and easy to understand. Our competitive pricing always includes delivery, pick up, landfill charges, and a specific weight limit. Clear and competitive pricing with no surprises.If you have any questions, would like a price quote, or want to schedule a dumpster delivery give us a call.
We have prepared this guide to help people living in the Pooler area who may find themselves needing a dumpster rental for a renovation or remodeling project. Although renting a dumpster isn't necessarily a complicated process, the process can be made more efficient and end up costing you less money and time if you know what questions you should ask and what information you will have to provide.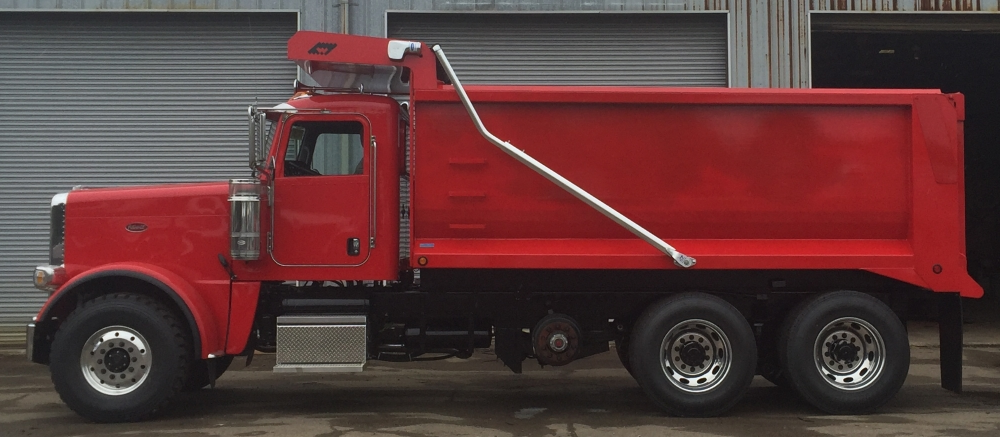 To rent a dumpster in Pooler, there are just three basic steps to take. The first step is to gather all the necessary information that a dumpster rental company needs to provide you with a price quote.
The second step is to come up with specific questions that you want to ask each rental company. This will help to ensure that no additional penalties or fees are charged to you over the price quote you receive.
The third step is to select a good location for the dumpster and properly prepare the site. This will help to avoid property damages and assist in making the project more efficient.
Get Organized Prior To Making Price Quote Calls
It is well worth your time to collect the information that rental companies need to provide you with price quotes. There are three pieces of basic information that you will need to furnish to rental companies to request price quotes.
Rental companies like us want to know the kind of material and amount that will be placed in the dumpster. This helps dumpster rental companies with recommending the appropriate size of container for your project. Usually dumpsters range in size from 10 to 40 yards.
Any time you are unsure of what size you need, select the larger dumpster to avoid having to rent an additional one if the original one ends up not being big enough.
The rental company also needs to know what type of material will be placed inside the container because there are some prohibited materials that cannot be disposed of using a dumpster.
The rental company will also need to know what date you need for delivery of the dumpster to your site as well as the number of days you need it so that the company can ensure they have the right sized container available for when you need it. Inventory may be limited at some rental companies, so it a good idea to call at least a week ahead of time for price quotes and scheduling delivering of a dumpster.
Once you have collected all the necessary information needed for receiving price quotes for a rental, your next step is to compile a list of rental companies that you want to call to get price quotes from. You can ask neighbors, friends and contractors you happen to know personally for recommendations.
The Internet is also a great place to do research on dumpster rental companies. Look for companies with positive reviews online and and check their Better Business Bureau ratings.
After you have compiled your list, call each of the companies for price quotes. Provide them with all of the necessary information that you previously collected and ask any questions you may have.
There are several different ways that Pooler dumpster prices may be quoted. Make sure you get firm prices quotes along with a thorough understanding of any potential penalties or additional fees. Some companies provide quotes based just on container size. Others base the quote on size and weight limit. Make sure that you ask rental companies if they have a weight limit and if there will be any additional fees charged if you exceed the limit.
There will most likely be landfill charges when your container is taken to the landfill by the rental company. Ask if the price quote includes landfill charges.
In addition to landfill and weight fees, there could also be penalties. They are usually associated with the disposal of prohibited materials inside the container. So make sure you ask the rental companies you call for their list of prohibited materials.
You may also incur a penalty if you keep your dumpster longer than your scheduled rental period. Find out ahead of time what additional fees would be charged if the container is kept longer than the original rental period.
Once you have collected price quotes from several local dumpster rental companies near me and have a good understanding of any potential penalties and fees, you will have the information you need to make an informed decision for renting a dumpster.
Once you have several price quotes for dumpster rental, you may discover it is cheaper and easier to hire a junk removal service instead of renting a dumpster. This will depend on the kind of project you have, but it may make sense to consider this option.

What To Do On Dumpster Arrival Day
One you have selected the rental company that you want to rent your dumpster from, it is time make sure your site is properly prepared before the container is delivered. Also make sure that the rental company has good access to your location.
If you are planning to have a dumpster put on the street, you might need to apply for a permit with your city government.
If the dumpster will be placed on your property, be sure to not have it put on any grassy areas or soft ground. Dumpsters are very heavy. If they are not properly supported, they could cause significant damage.
Even when the dumpster is placed on a concrete or asphalt driveway, you still should place plywood under the dumpster wheels as a preventative measure.
As you start to fill the dumpster, only fill it about 75% full. The canister will need to be covered by the rental company before transporting it to the landfill.
Now you have our simple process to follow when setting up a dumpster rental. You know what information to prepare, the questions you should ask, and how to avoid potential penalties and fees. You also know what needs to be done to ensure that your site is properly prepared for the dumpster and what preventative measures to take so that your property is not damaged.
✓ No hassle easy dumpster rentals
✓ Fast delivery and pickup
✓ Serving the Pooler, GA area
✓ Customer friendly staff
✓ Call (912) 348-9636 now!
✓ Local family business
✓ Satisfaction guaranteed